PoleFit Gastonia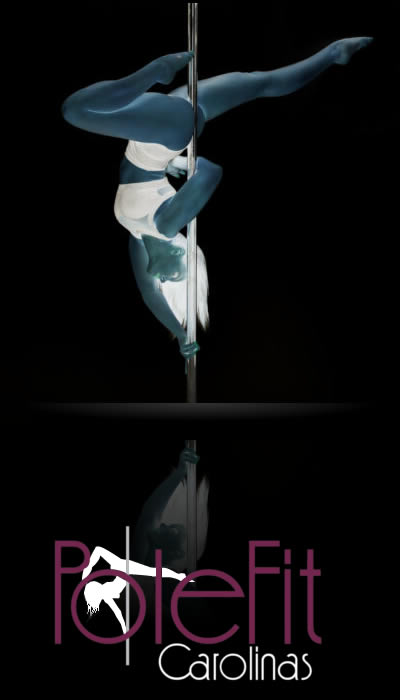 PoleFit Carolinas caters to the Gastonia area! We are conveniently located off Gilead Rd. and the 77 Freeway. A short trip to pole dance for fitness from Gastonia and surrounding cities. We offer morning and evening classes and are open 7 days a week. If you're worried about the skill level needed, don't! We offer pole dancing classes for all levels. PoleFit Carolinas has beginner through advanced classes so there is a class for EveryBODY and EveryONE who is looking to explore pole dancing for fitness in Gastonia.
Are you looking to buy pole fitness classes for someone? PoleFit Carolinas has gift cards, monthly memberships, specials, punch cards and drop-in options. We answer our phones lives should you have any questions, just give us a call or visit our website.
It is the mission of PoleFit Carolinas to offer a judgment-free studio for people of all shapes, sizes, and ages to enjoy pole dancing for fitness. We strive to build confidence while getting fit and we offer great prices to boot. PoleFit Carolinas has been rated #1 in Gastonia for a reason, and it's up to you to come visit with us and find out why. Our retail store (located in the studio) offers pole clothing, dry hands, Tite-Grip and so much more.
We truly care about the people who walk through the doors of our studio and we strive to offer the best service from your first phone call, to your first class. We have members that have been members since the day we opened our doors.
Besides pole fitness, they offer numerous dance classes like contemporary, belly, jazz, latin and erotic dance. That's not all, PoleFit Carolinas offers adult gymnastics, stretch, yoga, interval strength training, and pole aerial silks. We create a healthy addiction to our pole fitness classes near Gastonia. We have monthly deals to help save you money on your pole fitness classes - be sure to check our website.
In addition to all the amazing pole dancing classes and fitness classes, we offer parties where friends can get together for a private pole party. Schedule a bachelorette or birthday party that is sure to be "the talk" of the town for a long time to come.
Feeling a bit shy or just not ready to join a group class yet? That's fine, PoleFit Carolinas offers private pole dance lessons. Just a simple call with us and we can determine your skill level (experience or no experience) offer a reasonable price and set you up for your first private lesson with a talented experienced and certified instructor. PoleFit Carolinas offers single private lessons or package deals.
Do you have an event that you may want pricing on for studio rental? We offer our studio for business meetings, private events and more. Call us for pricing by the hour.
Would you like to be a Certified Pole Instructor? We have an established program that we offer various times throughout the year. Become a member, and sign up for our Instructor Certification Program.
PoleFit Carolinas looks forward to bringing out a healthier you in mind and body. Nothing wrong with allowing yourself a place for some much needed "me" time. Tap into your sensual side through this fun alternative fitness regimen. Please don't hesitate to call PoleFit Carolinas today at 704-895-7606 to schedule your introductory pole fitness class in Gastonia.