Meet Our Team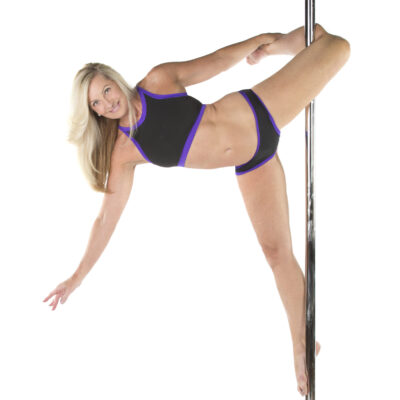 Judy Storey, Owner/Instructor
Thirteen years ago she nearly died of an illness. In her long road to recovery, she realized that her tennis workout was too hard on her weakened body. She searched for a fitness program that would rebuild her strength and muscles. She found Pole Fitness while living in California. Like most, she was challenged but sold! The workout transformed her self-confidence, body and helped her to find her lost sexy "Mojo". Seeing this transformation for herself, she knew she had to open her own Pole Fitness Studio when she moved to NC. She started PoleFit Carolinas in 2010, and at age 60 she enjoys introducing pole to women of ALL ages!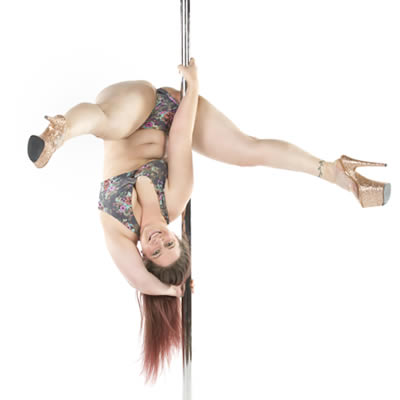 Laura DeWitt, Studio Owner/Instructor
grew up working on a farm in upstate NY. In 2004 she experienced health issues that came from sitting at a job all day. In 2009 she read about pole fitness and decided she needed to check it out. After her first class she was hooked. Pole dancing built her confidence and resulted in strong muscles and far better health. After she had her daughter in 2013, she fueled her fire of knowledge and became certified in Iyengar Yoga, Kid's and Prenatal Yoga. As PoleFit Carolinas' Manager, Yoga Instructor and Co-Owner, she shares her joy of working out each day with many clients.
2nd Place (LV 3 Entertainment) PSO 2019
(Novice Level 2) USPDF 2018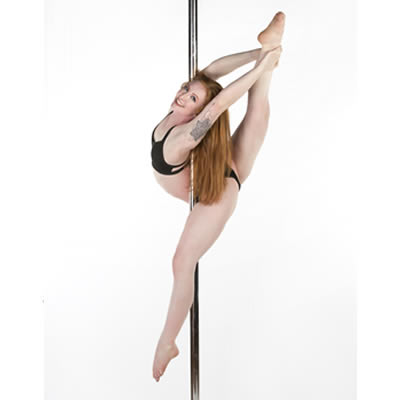 Taylor Dickerson, Master Instructor
began her pole fitness journey in July of 2015 after taking an Intro to Pole class at PoleFit Carolinas. She became a Certified Instructor in June of 2016, and also earned her Pole Silks Certification in October of 2017. Taylor is known for her flexibility and incorporates this in her unique style. She won her first competition in February 2018 in the Level 4 Junior category. In addition to teaching pole, Taylor is also a Personal Trainer and a Flexibility Coach. She is currently finishing her Bachelor's Degree in Exercise Science at UNC Charlotte.
1st Place (LV 4 Dramatic) PSO 2019
1st Place (LV 4 Championship) PSO 2018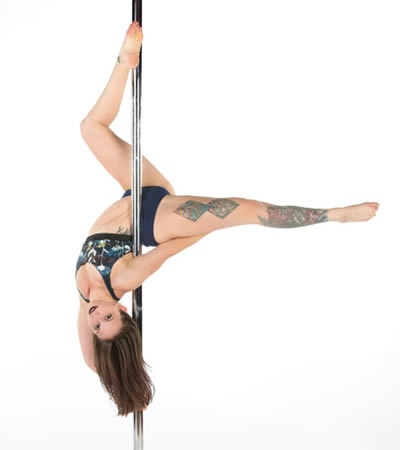 Katie Roso, Sr. Instructor
began her pole journey at Polefit Carolinas in 2017 with no dance experience. She wasn't sure what to expect from her first intro class, but what she found was a fun, challenging workout that she could commit to. Pole dancing has helped Katie get into the best shape of her life, which includes her time doing weight lifting, kickboxing and intense martial arts. In addition to the health benefits, Katie thrives on the creative side of pole and has choreographed several of her own routines for various showcases and competitions. Katie loves to share her exotic and dramatic style on stage and with her PoleFit students.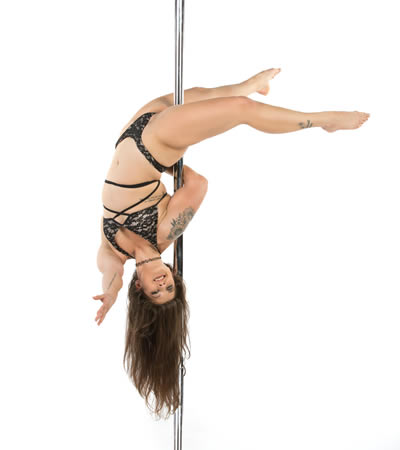 Audrey Digiovanna, Sr. Instructor
started dancing at age 13 with an outreach program for disadvantaged youth. She earned multiple scholarships. She taught contemporary and ballet for 4 years at "Psalms in Motion" outreach. When Audrey found Pole Fitness in May 2019, it was the first activity she was motivated to do after having left an abusive relationship. Audrey has lost 30lbs so far and has found pole to have amazing mental health benefits and forging meaningful friendships has been the icing on the cake.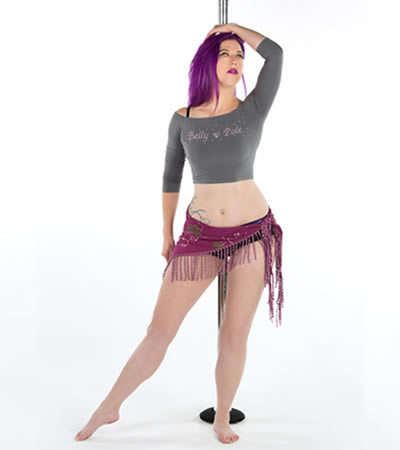 Maria Ortiz, Sr. Instructor
found her passion for dance at age 13. In 2009, she began Belly Dancing. After training and performing for years with the Carolina Renaissance Festival, she and her husband moved to Huntersville where she found PoleFit Carolinas. After her first intro class, she was hooked and even took 3rd place in her first competition! Maria wanted to share her talent of Belly Dancing with Pole and became a Certified Instructor in May of 2019 after hard work and dedication. Maria loves teaching the feminine movements of Belly Dance with the strength and beauty of Pole.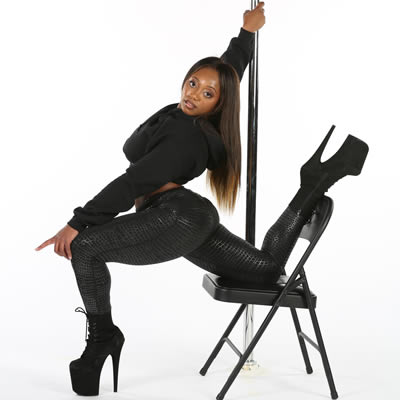 Le'Aira Hames, Lead Instructor
started her pole fitness journey April 2020 during quarantine and joined PoleFit Carolinas in August 2020. Dancing and tumbling have always come second nature to her, and pole dancing seemed the perfect activity to combine the two. Just one class at PoleFit Carolinas, and she hasn't looked back since. Pole dancing has given her an outlet to express herself and a new community of supporters and friends. What has been most impactful for her is being able to inspire others to achieve their goals with joy and no fear!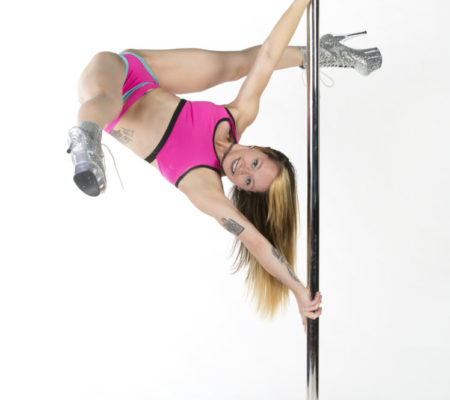 Leah Sech, Lead Instructor
has a background as an aircraft mechanic! She spent 4 years as a technician before having her daughter. She became a pole enthusiast while trying to find a way to exercise that wasn't "boring". After trying to learn through YouTube tutorials and realizing that this was not the way to learn, she tried a class at PoleFit Carolinas in 2017 and fell in love with the studio.
1st Place (LV 4 Championship) PSO 2019
2nd Place (LV 2 Championship) PSO 2018