Meet Our Team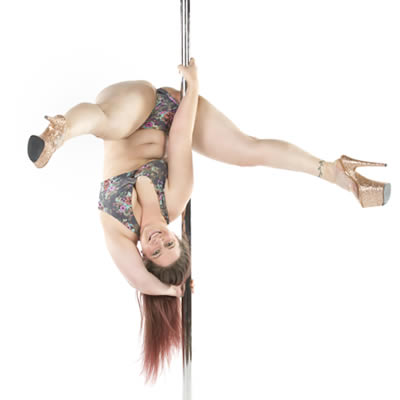 Laura DeWitt, Studio Owner/Instructor
Laura's love of pole dancing started in 2009 after reading about the benefits of pole dance for fitness. Dancing gave her confidence, strong muscles, and a healthier body and mind. In 2012 Laura became certified and began teaching pole fitness at Studio 9 in upstate New York. After she had her daughter in 2013, she fueled her fire for knowledge and finished her 200-hour Yoga Certification as well as a Children's Yoga Certification. She added to that in 2016 with a Pre-Natal Yoga Certification and a PoleFit Carolinas Pole Instructor certification. Fast forward to May 2021, she became the Co-Owner of PoleFit Carolinas alongside Judy Storey. On January 1, 2022, Judy Storey retired, leaving Laura the sole owner of PoleFit Carolinas. She hopes to continue to share her love of fitness with everyone who comes to her studio!
2nd Place (LV 3 Entertainment) PSO 2019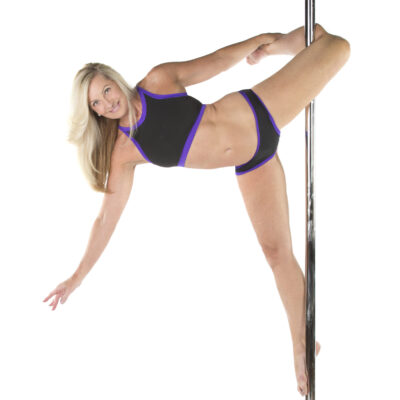 Judy Storey, Founder (Happily Retired)
When my husband and I moved to the Carolinas, we did so with the idea of retiring. Well....I decided to open a Pole Fitness Studio instead! The area needed it, and I needed it as I had been poling in California for years. I am the Founder of PoleFit Carolinas. I began building the business concept in February 2010 and opened the doors at our first location on October 10, 2010. I had a vision of what I wanted this studio to be from the culture to the decor. I wanted it to be a place where people looked forward to working out at. A place where friendships would be forged through the love of pole. A place where people feel special, included, and supported. I have made my closest friends through this studio, and I see it happening all the time. My dream has been achieved. We are the #1 Pole Studio and I retiring knowing my studio is in good hands.
Instructors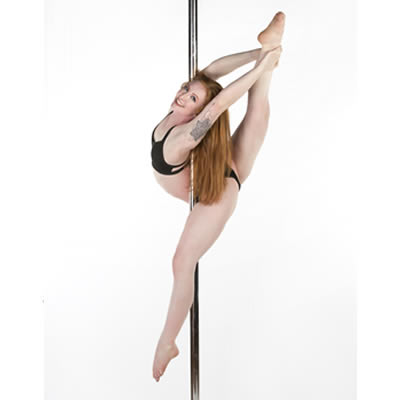 Taylor Rose, Master Instructor
began her pole fitness journey in July of 2015 after taking an Intro to Pole class at PoleFit Carolinas. She became a Certified Instructor in June of 2016, and also earned her Pole Silks Certification in October of 2017. Taylor is known for her flexibility and incorporates this in her unique style. She won her first competition in February 2018 in the Level 4 Junior category. In addition to teaching pole, Taylor is also a Personal Trainer and a Flexibility Coach. She is currently finishing her Bachelor's Degree in Exercise Science at UNC Charlotte.
1st Place (LV 4 Dramatic) PSO 2019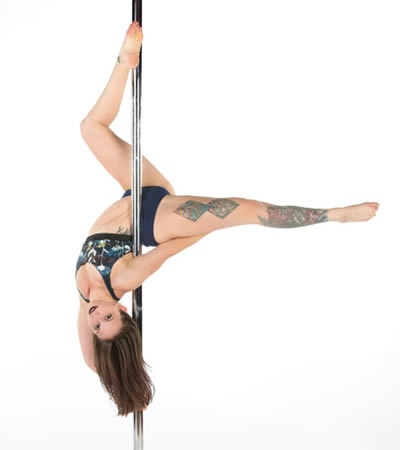 Katie Roso, Sr. Instructor & Party Host
began her pole journey at Polefit Carolinas in 2017 with no dance experience. She wasn't sure what to expect from her first intro class, but what she found was a fun, challenging workout that she could commit to. Pole dancing has helped Katie get into the best shape of her life, which includes her time doing weight lifting, kickboxing and intense martial arts. In addition to the health benefits, Katie thrives on the creative side of pole and has choreographed several of her own routines for various showcases and competitions. Katie loves to share her exotic and dramatic style on stage and with her PoleFit students.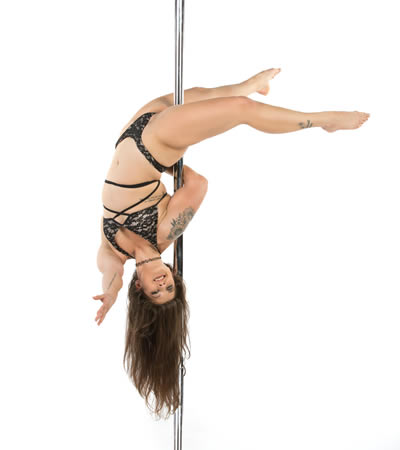 Audrey Digiovanna, Sr. Instructor & Party Host
started dancing at age 13 with an outreach program for disadvantaged youth. She earned multiple scholarships. She taught contemporary and ballet for 4 years at "Psalms in Motion" outreach. When Audrey found Pole Fitness in May 2019, it was the first activity she was motivated to do after having left an abusive relationship. Audrey has lost 30lbs so far and has found pole to have amazing mental health benefits and forging meaningful friendships has been the icing on the cake.
2nd Place (Level 5 Artistic) PSO 2022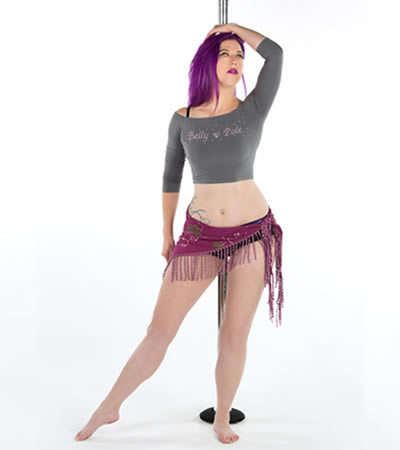 Maria Ortiz, Sr. Instructor
found her passion for dance at age 13. In 2009, she began Belly Dancing. After training and performing for years with the Carolina Renaissance Festival, she and her husband moved to Huntersville where she found PoleFit Carolinas. After her first intro class, she was hooked and even took 3rd place in her first competition! Maria wanted to share her talent of Belly Dancing with Pole and became a Certified Instructor in May of 2019 after hard work and dedication. Maria loves teaching the feminine movements of Belly Dance with the strength and beauty of Pole.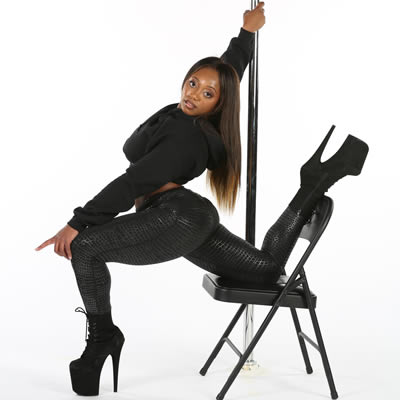 Le'Aira Hames, Sr. Instructor & Party Host
started her pole fitness journey April 2020 during quarantine and joined PoleFit Carolinas in August 2020. Dancing and tumbling have always come second nature to her, and pole dancing seemed the perfect activity to combine the two. Just one class at PoleFit Carolinas, and she hasn't looked back since. Pole dancing has given her an outlet to express herself and a new community of supporters and friends. What has been most impactful for her is being able to inspire others to achieve their goals with joy and no fear!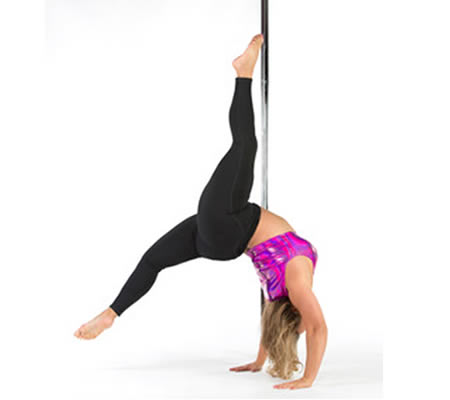 Rachael Helms, Acro Instructor
Has a background in Gymnastics, Cheer, and Flying Trapeze. Rachael spent her childhood in elite gymnastics and then walked onto her competitive college cheer team. She finished her Bachelor's Degree in Exercise Science from The University of North Carolina and has worked in Physical Therapy as well as coaching and teaching in many gyms across the nation. She competed in Spartan races and endurance events, but once she found PoleFit Carolinas, she found her niche! She enjoys sharing her love of movement with making Acro fun, achievable and safe for all ages and levels.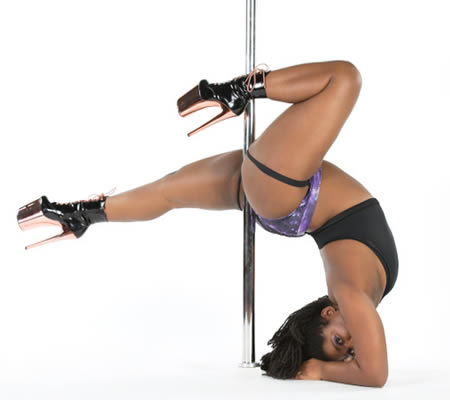 Jordan Walker, Lead Instructor & Party Host
Jordan began her journey at PoleFit Carolinas in May 2020 with zero background in dance. Growing up, Jordan played multiple sports from track, soccer, basketball to martial arts. Jordan moved to town and wanted something to do that wasn't boring. After taking her first intro class, like so many others, she was hooked. Not only has pole fitness helped her physically, but it has also helped her in many personal ways as well. Having a sleeping disorder, pole has done wonders in reducing sleepless nights and increasing energy during the day. Since becoming a Certified Instructor in June 2021, Jordan loves working with her students to achieve their goals while getting every benefit possible with this wonderful form of fitness.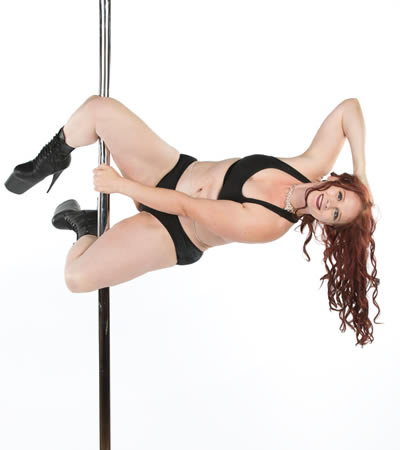 Jessica Blair, Lead Instructor
Jessica is a passionate dancer who particularly enjoys helping others find that passion as well. Her pole fitness journey has been a long road as she was never fit or athletic growing up. With no background in dance, gymnastics, or any kind athleticism, she was determined to make a change in her life and took her first pole fitness class in April 2017. Over the next few years, with a combination of diet and exercise Jessica lost over 100 lbs. while gaining strength and confidence. Pole fitness is still Jessica's primary workout but now she also enjoys hiking, weightlifting, and even historical sword fighting!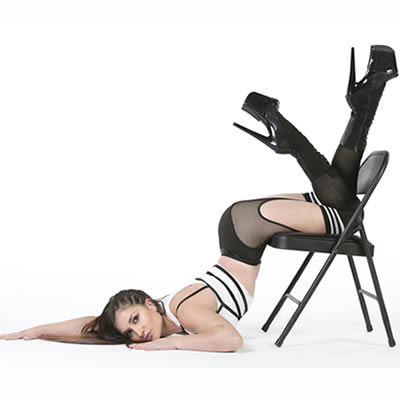 Ani Ivanova, Lead Instructor
In September 2019, Ani began her journey at PoleFit Carolinas to make new friends and get out of her apartment after moving to NC. Even though she had never been into sports or dancing, she fell in love with the environment, how sweet everyone was and how much fun she had with pole dancing. Ani has made many new friends in the studio who will try the crazy new shape she found on Instagram. Ani found a friend & doubles partner in Audrey, who helped her feel confident on the stage and made the experience fun. They competed at PSO Cary together. Ani also competed in a solo competition to show off her passion for incorporating Acro chair moves into her pole dance performances.
1st Place (Pole Doubles) PSO 2022
3rd Place (Level 3 Exotic) PSO 2022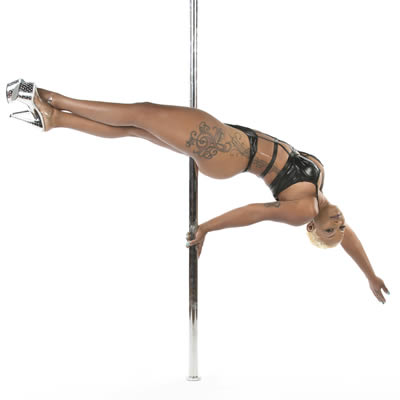 Taneka Lanier, Party Host
Getting bored with her at-home workouts, Taneka started pole dancing in 2020. She started with our 10-class pass and was hooked after trying her first class! Taneka found that fitness pole dancing not only helped her reach her physical goals but has helped her discover just how much her body is capable of. Through teaching pole dancing, she realized how much she enjoys encouraging others to feel good about themselves at any stage of their fitness journey and helping them reach their goals. Taneka loves to tell her students "Do it for you, Boo!"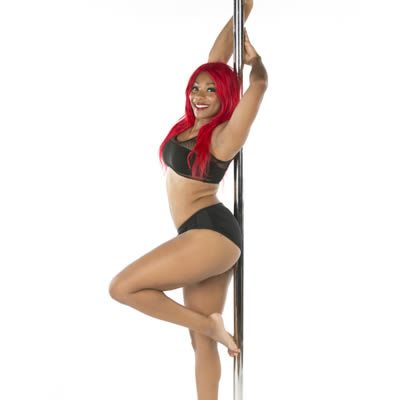 Tiffany Ikard, Party Host
On a quest to find innovative ways to maintain her healthy lifestyle, she started her pole journey with PoleFit Carolinas in 2019. Since early childhood, Tiffany's been known for her savvy dance moves, bubbly personality, and unwavering support for everyone she loves. So, to no surprise, she quickly began to build an unbreakable sisterhood that she is proud to call family today. As a certified Health and Life coach, her mission is to support others as they find their path to a healthier lifestyle while having as much fun along the way. During her downtime, she loves hiking, kickboxing, body sculpting, photography, celebrating others, and spending time with her family.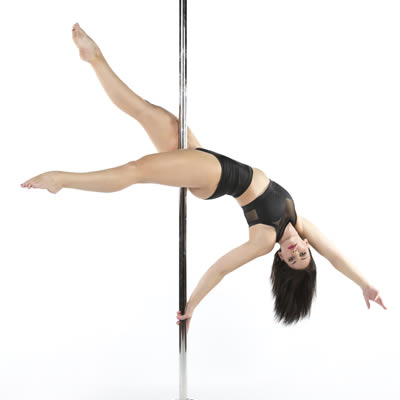 Gillian Panton Sr. Instructor & Party Host
Gillian taught ballroom and salsa dance classes in Fayetteville, NC. Gillian moved to Colorado in 2007 and started pole dancing in 2013 due to watching a video by "Anastasia Skukhtorova". She was amazed by how fluid her dance was. She took one pole class and was immediately hooked as most are. She began teaching private pole lessons and then took a year off to have a baby. Pole Fitness truly puts you in touch with a side that you don't often get in touch with especially being a mom.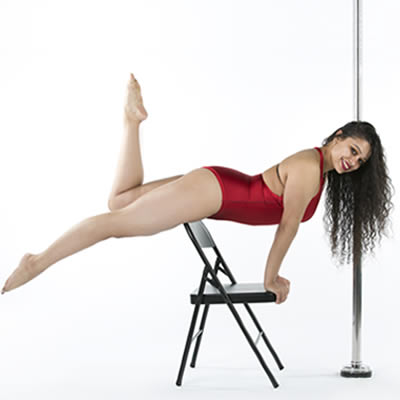 Krishtain Allred Sr. Instructor & Party Host
Krishtain began dancing at the age of 10 and never looked back! After falling in love with the art of dance she decided to pursue her passion and in May 2018 graduated from UNC-Charlotte with a bachelor's degree in Dance Education (k-12). Which led her to teach the different styles of dance, while also dancing professionally in multiple shows at Carowinds. She began her pole journey in 2020 and instantly was enthralled! Since becoming an instructor, she strives to create an environment that both challenges students and gives them a space to be themselves.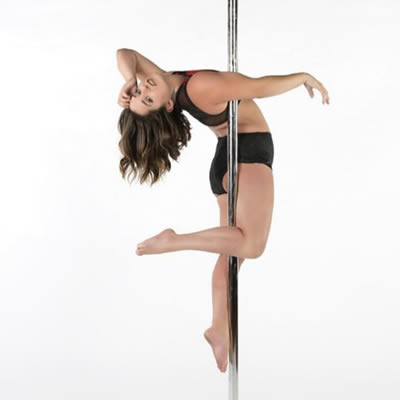 Mica Gamble Sr. Instructor & Party Host
Mica started her journey with PoleFit Carolinas at the beginning of 2016 and one short year later began teaching. As an ex-gymnast, horseback rider, and softball player, she found it difficult to commit to going to the "boring" gym. However, when she tried pole fitness, she instantly fell in love. Pole fitness not only got her back in shape after the birth of her son but has also strengthened her muscles in ways she could not have imagined. Because pole fitness has helped her gain so much confidence, she now realizes that she has a new passion - to help others achieve their fitness goals and feel the same sense of accomplishment that she now does.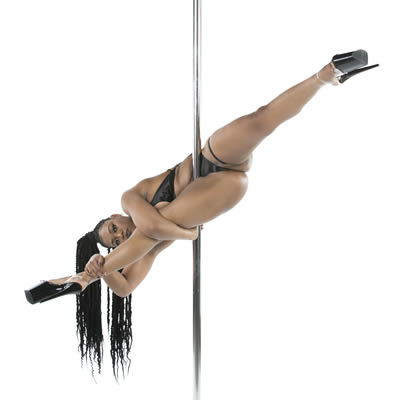 Duchess, Sr. Instructor & Party Host
Duchess took her first pole class in June of 2019 after a social media influencer piqued her interest. Since attending her first pole class, Duchess has performed professionally at various events & venues and has won multiple categories in PSO competitions. She began teaching others the art of pole dancing in May of 2022. Duchess specializes in erotic movement, expressions, pole tricks & transitions, and Lyra hoop. As she has grown from student to instructor, sharing this knowledge and love of pole tricks and transitions has become her passion.